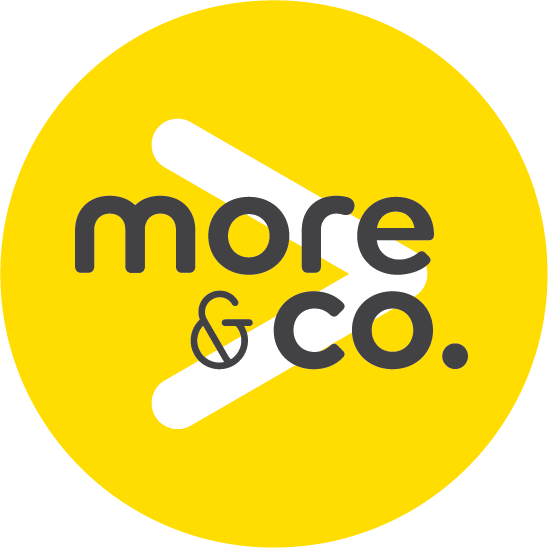 Our Philosophy
Here at More & Co., we are not here to just provide a space for you to train in. We want to help you achieve your goals through physical and mental improvements through our personal approach to coaching. We prioritise your mental health just as much as your physical health to make sure that when you finish your class, you leave physically tired, but mentally tougher and happier!
Teach you to exercise using proper form to prevent injury
Add diversity to your workout to get over a weight-loss plateau
Boost athletic performance with sport-specific training
Give you the accountability and motivation to get to the gym
01.

OUR GOAL

To provide a positive and motivating space to allow you to feel empowered through physical and mental growth because… You deserve More

02.

OUR COMMUNITY

More & Co. is unlike any gym you have been to before. We pride ourselves in not only providing high-quality training, but we also believe in creating a motivating, dynamic environment filled with like-minded people of all ages and body types, who are committed to working hard and achieving lasting fitness results. Get stronger but make stronger connections!

03.

OUR GYM

Located in the South Link Business Park, More & Co. provides a training facility that can cater to all needs and abilities. The gym floor allows for a range of training styles to take place, which makes every class different and exciting!
So.. Are you ready to get MORE out of your training?