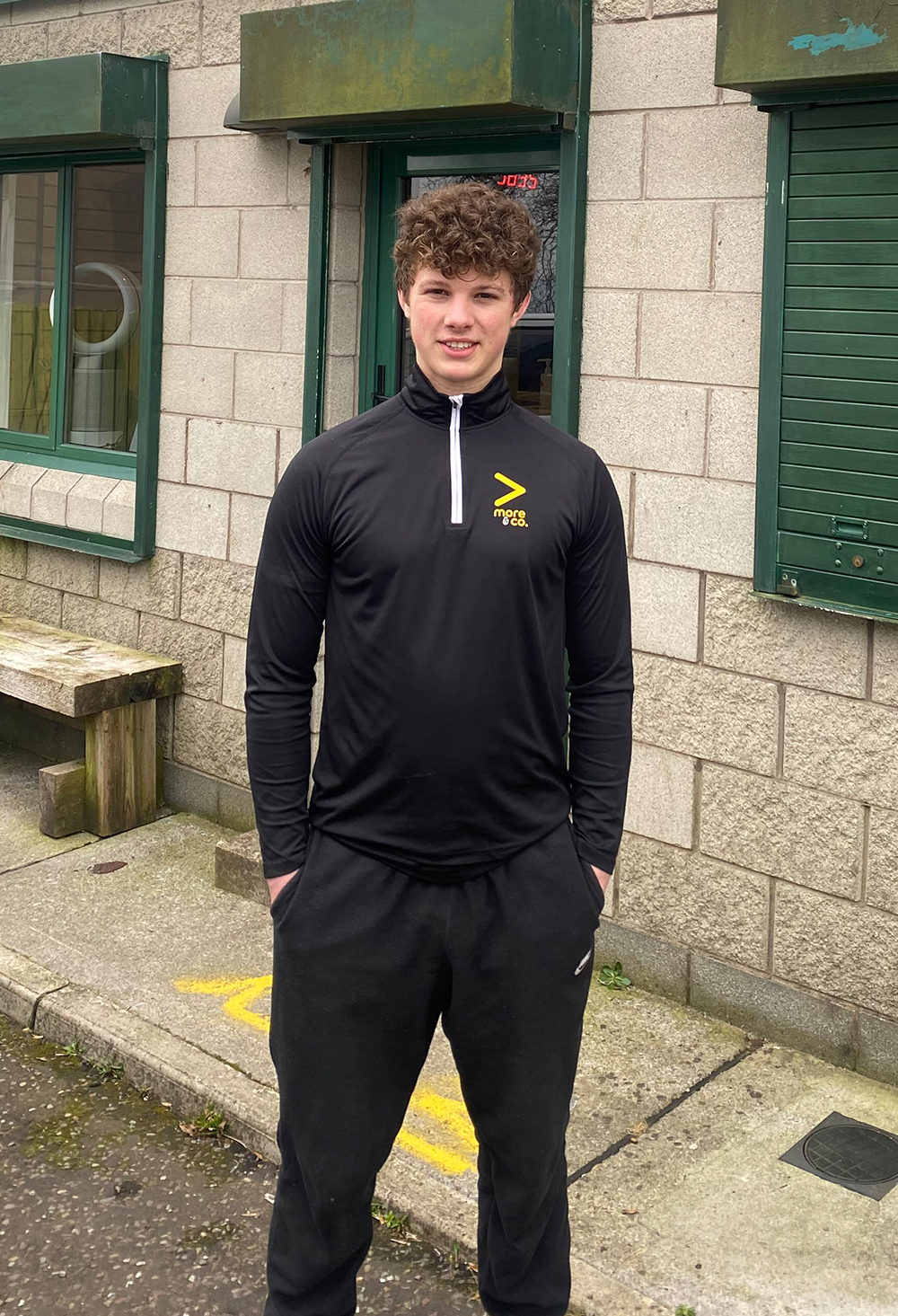 Luke Tarbatt
Coach
Age :

Training Experience :

Phone :

Mail :
My name is Luke, Growing up sport and exercise has always been my passion. I hold a keen interest in Soccer and Rugby playing in Cork Schoolboys League and Munster Schools Senior Cup Games.
Once I realized my passion for fitness I decided to wait no longer and pursue a career in the industry. I hold a NTC EQF Level 4 fitness and personal trainer certificate.
One of the main reasons I chose to become a Coach is to help people in and out of the gym.
Being a Coach isn't just a job it's a lifestyle and you have to be fully committed to make sacrifice. That's why I'm here at More and Co to help people achieve their dreams.
I'm really excited to be a part of the More and Co Coaching Team and Community one of the main reasons I wanted to join More and Co is due to the great community aspect.
I look forward to meeting all our current and perspective members of the community and helping them just a little bit to be a better version of themselves daily.